Tree and Shrub Planting in Northern Colorado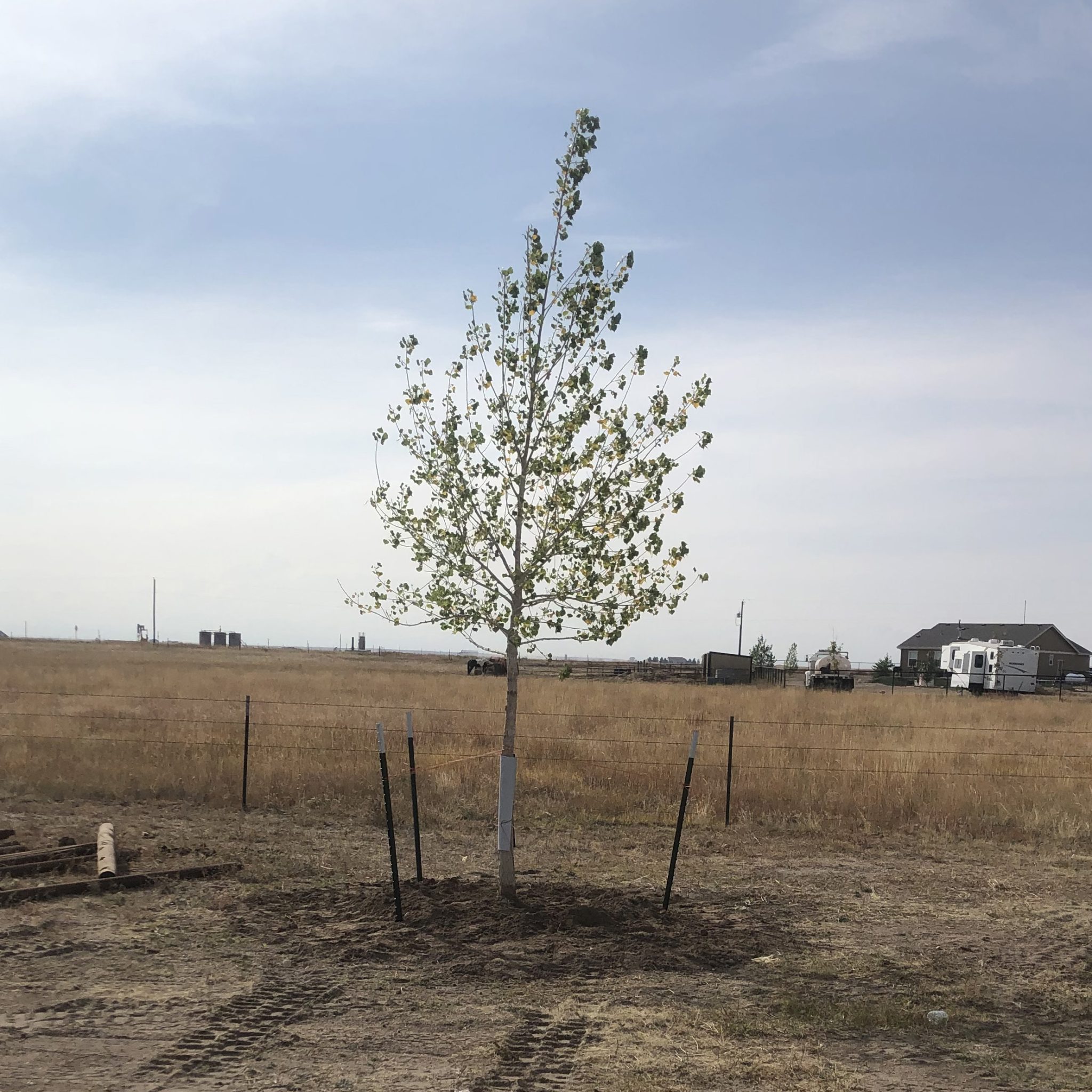 Need to plant a tree, shrub or wind break?
We can help design, source and plant locally-grown trees in the Severance, Timnath, Wellington, Windsor and Greeley areas.
Trees compliment the view or vibe of any yard. They can also reduce erosion, shelter wildlife and help keep the soil in your yard healthy. If you're considering planting trees in your yard or at your business, Scebbi Tree Services can help. Our dedicated tree company works with local nurseries near Ft. Collins, Severance, and Timnath and to source the trees to plant.
If a retired tree needs to be removed, ask Scebbi Tree Services about recommended replanting options to keep your landscape shaded and thriving. We are also equipped to plant wind breaks for country-living properties.
We Make Planting Trees Simple
We do on-site planning to recommend the right species of trees for your landscape.
We pick up and deliver trees in coordination when we plant the trees or shrubs.
Trees need consistent watering, and we can install irrigation or drip lines for seamless watering.
Get tree planting recommendations from an experienced tree arborist
You don't have to be a tree planting expert to have strong, healthy trees in your yard. We'll walk you through every step of the process, including:
Digging the proper sized hole for the size of the tree.
Planting your tree at the proper depth.
Removing the basket and wrapping to help facilitate proper tree growth.
Straightening the tree to make sure it grows evenly.
Adding topsoil to help the tree succeed after being planted.
Installing stakes to help stabilize the trees while the roots get established.
Feeding your tree with a deep root organic fertilizer to give your tree essential nutrients.
Providing follow-up care such as watering, pruning and bi-annual tree feeding.
Contact our tree company today to get the information you need to plant a beautiful, thriving tree or wind break.