Tree and Shrub Feeding in Northern Colorado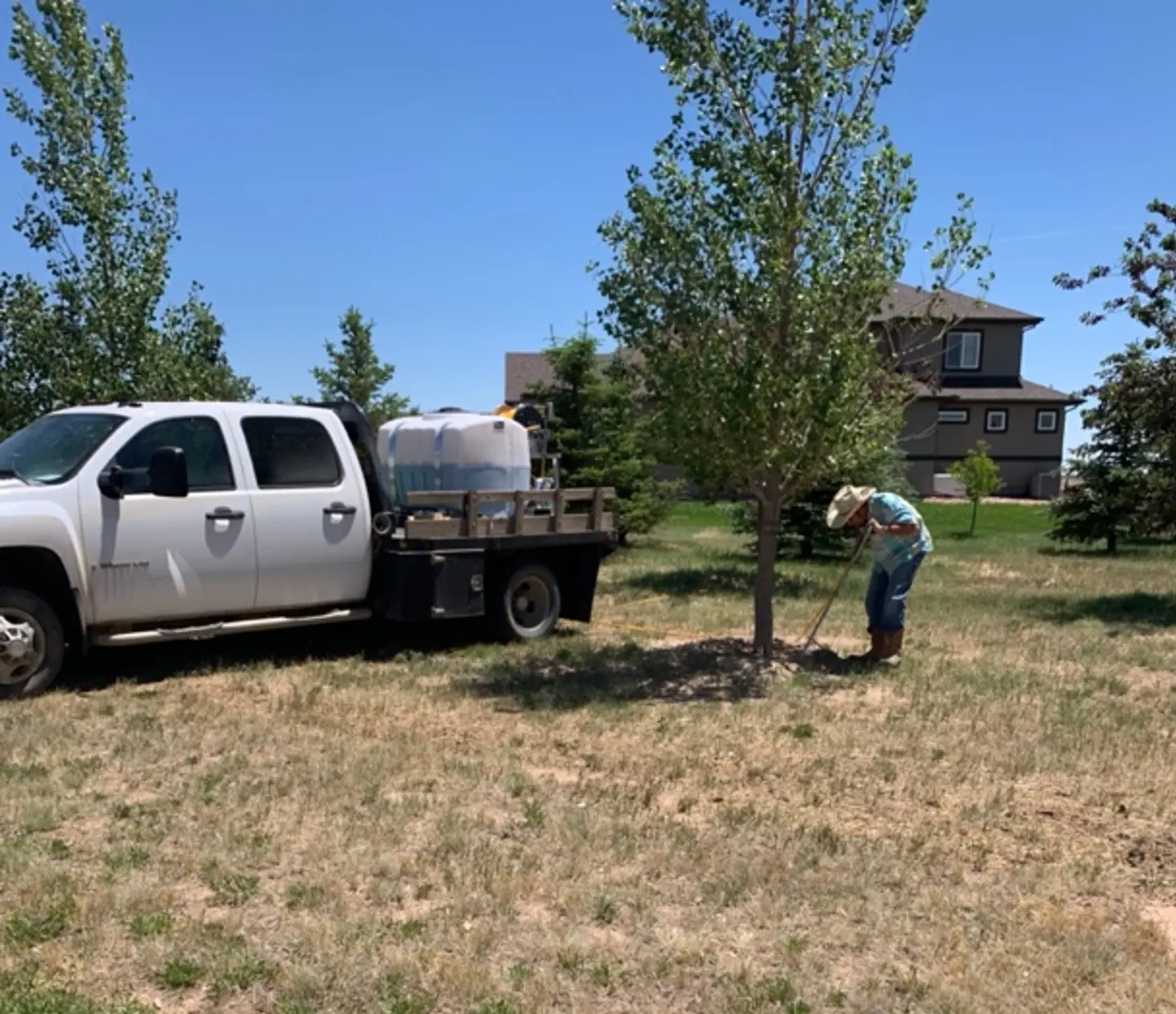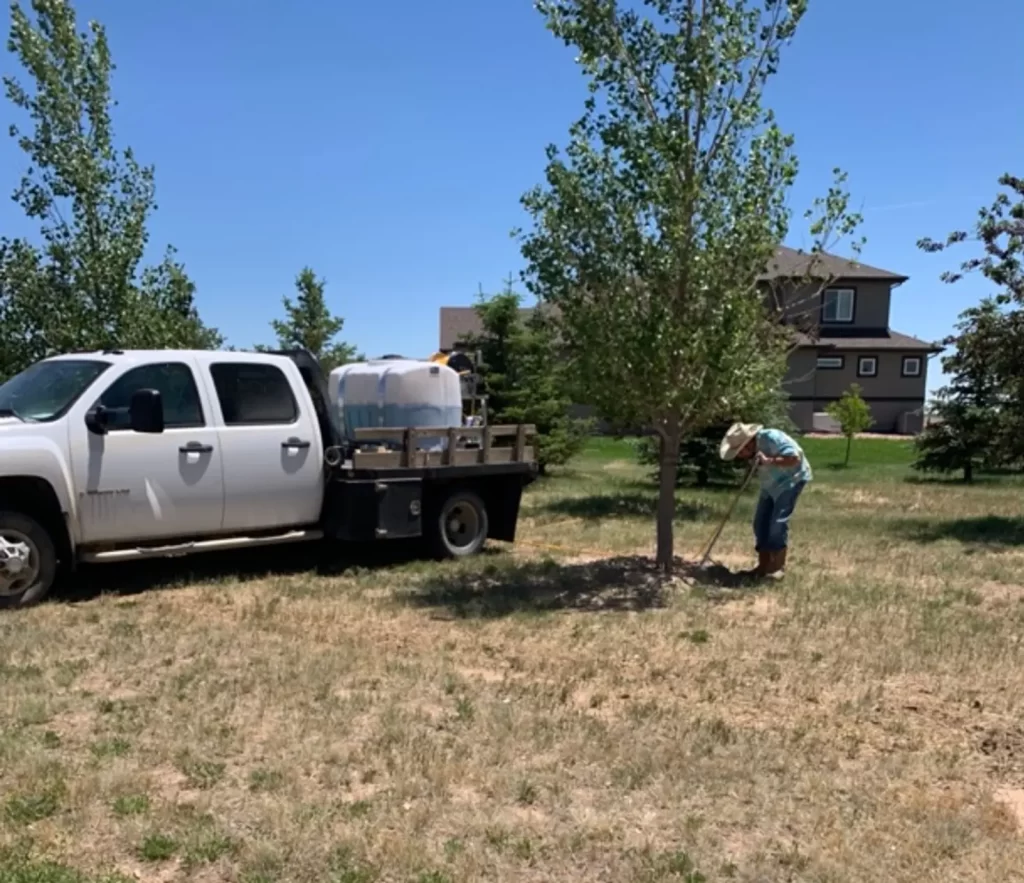 Keep your trees growing strong and healthy.
Deep root tree fertilization near Windsor, Severance, Wellington, Timnath and Greeley, CO
You might think that trees only need water and sunlight to grow tall and strong. The soil around the trees provides essential nutrients to keep your trees and shrubs thriving. So, keeping your trees growing healthy and strong begins in the soil.
Scebbi Tree Services offers organic fertilizer and soil amendment solutions deep into the soil. Our special equipment ensures nutrients reach the roots deep below the surface, giving your tree what it needs to stay healthy.
Contact us to discuss a semi-annual plan for deep root tree fertilization.
When should I feed my trees?
Since soil gets disturbed during planting, we recommend tree feeding to help establish strong roots for healthy long-term growth.
Annual or Semi-annual Feeding
For best results, we recommend a tree feeding program 1 to 2 times per year, in the spring and/or fall.
Trees impacted by weather, lack of water or other stressors can extend their lives before removal is essential.
The Benefits of Deep Root Soil Fertilization
Support your trees' health year-round
If you want to prolong the life of your trees, you should consider annual or semi-annual deep root organic tree fertilization programs to:
Improve soil health condition
Reduce soil compaction
Reduce the effects of evaporation and water waste
Promote healthy foliage growth for proper canopy development
Proper nutrition will improve the trees' overall health — helping to minimize biotic and abiotic stressors like extreme weather,  disease, fungal infections and pests
Soil and tree treatments encourage roots to grow down instead of out, reducing the chance they invade your home or driveway
 Support overall health of the tree to minimize emergency storm damage
Help your trees thrive! Set up tree feeding services today by calling 303-895-5815.